iPad apps that can increase communication skills part 3
Posted: January 9, 2021
Happy New Year Everyone!
Now that the new year is upon us, let us hope that better things are in store for everyone!
Today's post is about an app that has shown great potential to be used when working with children and adults who are non-verbal.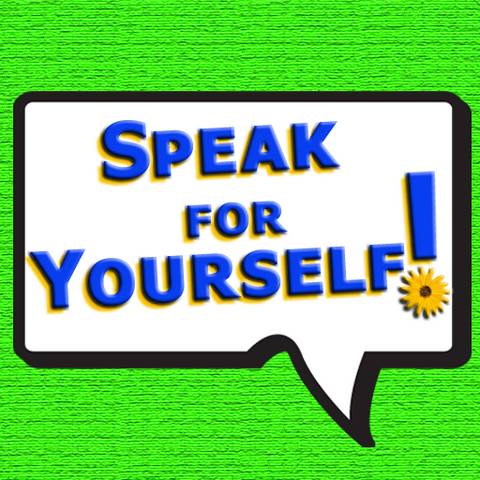 Speak for Yourself AAC Language App is an application designed by two ASHA certified speech-language pathologists (SLPs) who work with clients who are non-verbal. This application has a total of 120 cells on the home page . Some of these cells have "folders" which then open up to a second page. Remember when you would look down and have to finger type each letter, one at a time? Eventually ( although I still have to look down form time to time for letters I don't use often) you will pick up speed because your brain remembers what areas certain letters are. This is what motor memory is based on.
This is the same concept with Speak For Yourself! Once you know where a specific icon is, you don't have to keep searching for it. This can happen with other AAC applications ( Touch Chat, Avaz, Proloquo2go) where you can continually change the board set to various sizes ( 4×4, 8×10, etc…).
Another cool feature of this app is that you can "open" and "close" words relatively easily ( simple click of a button) , if you are not specifically targeting certain words, or there is too much clutter on the screen, etc…
Here is an example of locating the icon "Eat"
In the above picture, many other picture cells have been "closed". But, the picture of eat, drink, stop, more, go, etc.. will ALWAYS be in the same place -no matter what. These pictures will never move so the use will never have to "re-learn" where the photos are. This happens to me constantly if a delete an app on my phone – it throws everything off and I have to go searching from where my preferred application is now!
Once you learn where the photos are, you can become faster at using the app!
The app also has a lot of nice features:
Babble- will show you all the pictures (the ones you are not using will be greyed out but can still be used to try out – great for users who want to learn new pictures).
Hold That Thought – after you press pictures to form a sentence – pressing "Hold That Thought" will save it for you so you can quickly access it in the future.
Vocabulary – can choose between the regular vocabulary and "Beginners Vocabulary Template". Choosing "beginners" will auto hide many pictures and concentrate on more core words to be used.
And my favorite:
Record History
This application has the ability to record everything, and I mean everything, that happens within the app. It will time stamp all actions (what buttons were pressed, if something was deleted, what was asked by the user) etc… The reason why I love this so much is that it gives parents the ability to see if their child is actually using the app.  Many parents and professionals have thanked us for this showing them this feature, as they now have insight if their children/students and truly using this app in various settings (school, home, etc…)
Speak For Yourself! currently has a "lite" version- where you can download the app for 30 days for free! It is definitely worth checking out.
Thanks for taking the time to read this and while you are here, check out the rest of our site. If you have any questions or comments, feel free to email us at info@speechtherapyforall.com.
Thanks!
https://apps.apple.com/us/app/sfy-lite/id521884641